Welcome to our clinics
---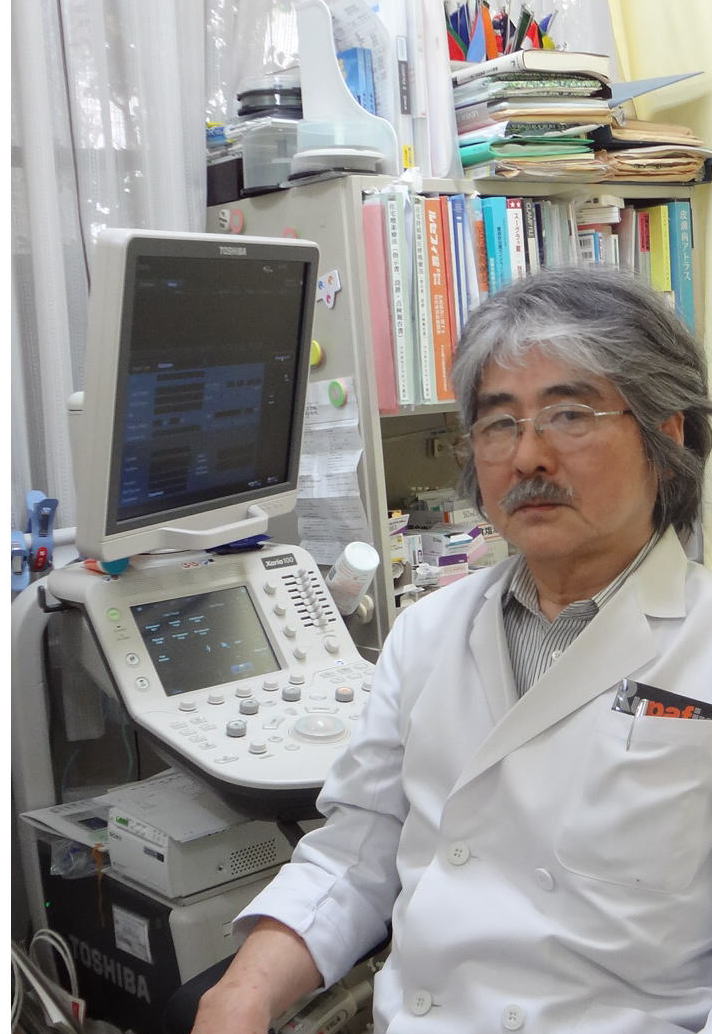 Dr. Hideo Takahashi M.D., the head of Sifuhkai group and three affiliated clinics, has been devoted himself to provide better healthcare to foreign patients since he opened the clinic in 1987 in Tokyo. Foreign workers in Japan have doubled to 1.10 million people in 2016 compared with 1990, especially in the past 4 years, every year 100,000 people are increasing and various problems are emerging. Dr. H Takahashi and co-workers presented in some medical conferences, especially International Forum on Quality and Safety in Healthcare in Kuala Lumpur, in August 2017 and in Amsterdam, Holland in May 2018 on problems about healthcare of foreigners who need medical treatments to improve and solve the problems to provide more reliable medical cares based on our experience accumulated during 25 years since opening to establish a better relationship between medical provider and foreign patients, resultantly, they have been providing better and renovated medical care to patients who need though are not provided proper medical care in Japan.Through these international communications, proper medical care are provided feedback to patients. Our primary care clinics are often portal sites to foreign patients, most of them are English speaking people who first visit our medical facilities in Japan or asking us about second opinions for solutions of unresolved problems after visiting other clinics or hospitals.The number of nationalities of patients is over 100 countries in Afica-Asia, Europe, Ameica, and Oceania. In order to provide appropriate healthcare for them which is equivalent to Japanese people without discrimination, we believe that without solving language barriers, adequate medical care for the foreigners cannot be provided. The data collection was conducted following the two steps; firstly a brief questionnaire was used for the patients, secondly some English sentences and the pictures were used by the receptionist staff to communicate with the informants. We also pay attention to cultural and religious background for foreigners, different types of medical insurance joining, occupational accidents due to physically burdening works, and mental stress and extension of legal problem, NPOs, NGOs and the relevant Embassies.Furthermore the professional experts of the Christianity, Islam and Hindu beliefs should also be considered in line with the medical care and service network. Depending on the country of birth place, foreign residents tend to form clusters of their own nationalities and to trust in word-of-mouth information among them and also to seek medical treatment aiming even at a long distance. Fellows and colleagues within clusters from each country often consult with the advice of the caretaker. Smooth provision of materials to the core people of the foreigner's community facilitate them to easily visit the homepages or Internet sites of our clinics in Tokyo and its surroundings before visiting our clinics. Human communication tool between healthcare workers and foreign visitors on our three clinics has been improved over the past 25 years and evaluated by expectations for Japanese medical services from medical care profound analyzed data of the foreign patients visiting our three medical institutions. However, the importance of further communication for mutual understanding between medical staff and foreign patients, and more detailed support for the process of information access and continued medical care became necessary. Upon satisfaction of the assignment, we provide variable information within the clusters belonging to the community, utilize widely available information from the Japanese and foreign colleagues in the area, such as guidance on public services, etc. to foreigners such as a wide range of community groups and networks. It is expected that further satisfaction of medical services to foreigners will be possible with the measures to be utilized a hub of provision of medical service.
---
History
TAKAHASHI Clinic (Adachi-ku, Tokyo)was founded in 1987 as a main clinic of Seifuhkai group.

TAKAHASHI Clinic and CAM clinic (Matsudo-shi, Chiba-ken) were founded in 1997 and in 2013 as branch clinics

In 2015, Dr. Hideo Takahashi received an award from Gunma Unversity for his devotion to intense maedical care to foreigners for many years.